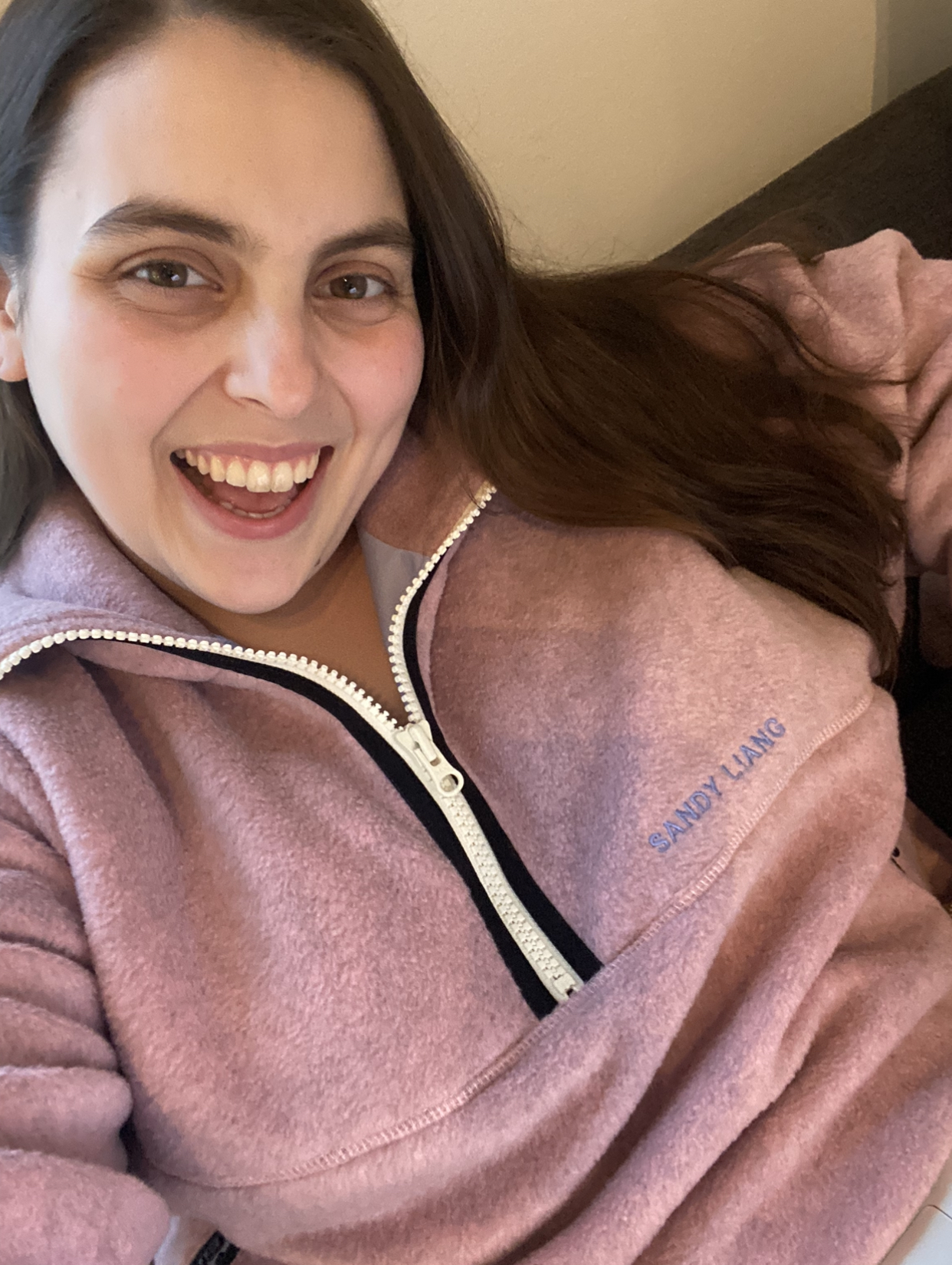 Where are you from
- Los Angeles (but don't hold it against me!)
Favorite middle school memory
- Oy. A tough time. Wouldn't wish 8th grade on my worst enemy (I don't have any enemies but if I did!) But if I had to pick one, it would probably be watching Molly Shannon in
Superstar
for the first time at a sleepover.
What makes you laugh hardest

-
Bridesmaids
.

What do you do for ME time

- Watch
Boy Meets World
and eat vanilla cake with sprinkles.
Favorite book

- This is very hard. Recently, The Yellow House by Sarah M. Broom. And my favorite childhood book was Matilda by Roald Dahl.

What did you eat for breakfast

- Eggs fried over hard and kale salad with white beans and avocado!

What are you INTO right now

- Three Wishes Cinnamon cereal

Skincare!!

- I'm literally allergic to EVERYTHING. I should live in a bubble. So I am completely fragrance free and keep everything insanely minimal. I use Vanicream moisturizer, La Roche Posay SPF 60, and VMV Hypoallergenic's Grandma Minnie's Big Brave Boo Boo Balm as lip balm (their store is on Elizabeth St).

A memory from working on Booksmart

- There are SO many! Mostly, just becoming best friends/ sisters with Kaitlyn Dever. We lived together while prepping and filming the movie. It was so heavenly. Another would be when Mason and I finally nailed the dream dance sequence. It was all in one extremely complicated shot, and when we got it right the whole crew was so excited!

When are you happiest

- (In a Covid free world) Either surrounded by my friends and family eating delicious food and watching a cozy movie or at the theater seeing a show!

How do you get your mood right on a bad day

- Listen to Audra McDonald sing

I wish we all still had hobbies like the way kids have new hobbies all the time. Do you have any hobbies?

- I WISH WE HAD HOBBIES. I was literally just saying the other day that I don't have a hobby and I want one! I need one!

Tell me about Jackie
- Jackie is my best friend in the entire world. Her love for stuffed animals is so pure. She loves when you hold her paw in your hand. She loves when I sing. She loves to snuggle. And she HATES the vacuum. Oh, and she's a 70 lb English bulldog.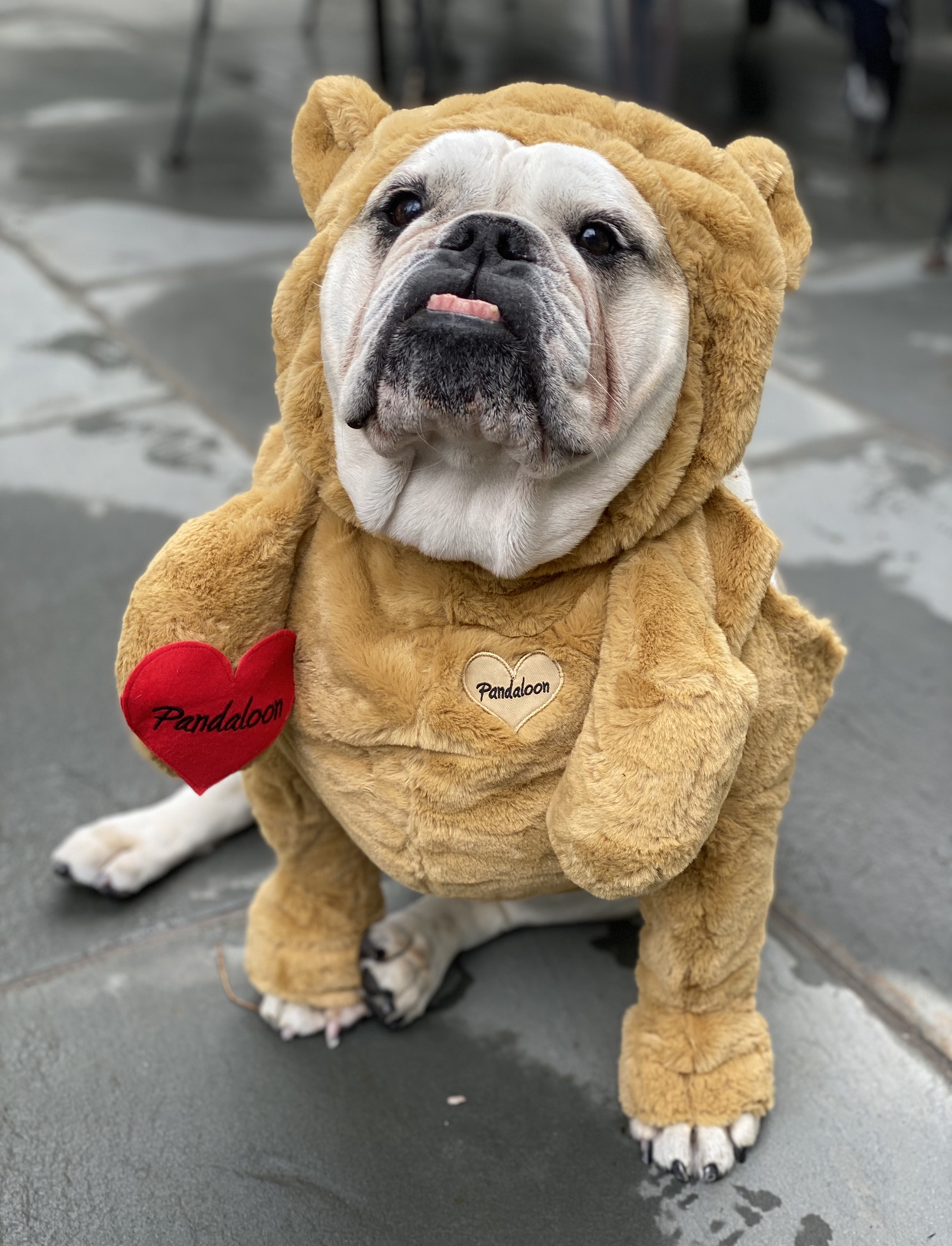 Morning routine
- Wake up, scroll on my phone (must break this terrible habit,) FaceTime my girlfriend, brush my teeth and then do my work out.
Where are you from
Albany, NY
What did you eat for breakfast
Leftover pad see ew :3
How do you take care of your body
A very serious regimen of scaling my 4th floor walk up and the stairs to the J train (the part that's above ground, of course). Sometimes I do a Chloe Ting youtube workout and I recently got a CrossRope! My favorite way to take care of my body is resting though, tbh.
Fave wine
I think the Gia Coppola "SanGia" Red Blend is really tasty and not pretentious.
Best career advice
Slide into the DMs. Instagram messages led to some of my best internships and was a major step to me getting signed to my modeling agency.
Your newest hobby
I got a weaving loom for Christmas so I'm hoping that it sticks.
What's your best nutrition advice
Listen to your body! If something doesn't make you feel your best, it's time to cut it from your diet.
What's your best skincare advice
Consistency; you really have to stick with your regimen to see results.
Best place for a first date
Probably a daytime park hang. It doesn't feel too date-y so there's no fear of knocking your glass over at the table or getting food stuck in your teeth. Plus, if the conversation is getting dry, you can default to people watching.
Describe your morning routine
Snoozing my alarm and staying in bed 20 minutes longer than I should, then rushing to get ready.
Describe your bedtime routine
Cozying up with my laptop under the covers, nearly falling asleep, then forcing myself up to brush my teeth, wash my face, and take out my contacts.
When are you happiest
Goofing around with my parents. They're the funniest people that I know.
What do you do when you're having a bad day
Put on a bombass outfit or internet shopping (depends on if the day started bad or got bad). Also, order a bodega grilled cheese (cheddar cheese, lettuce, tomato, bacon is THE order btw).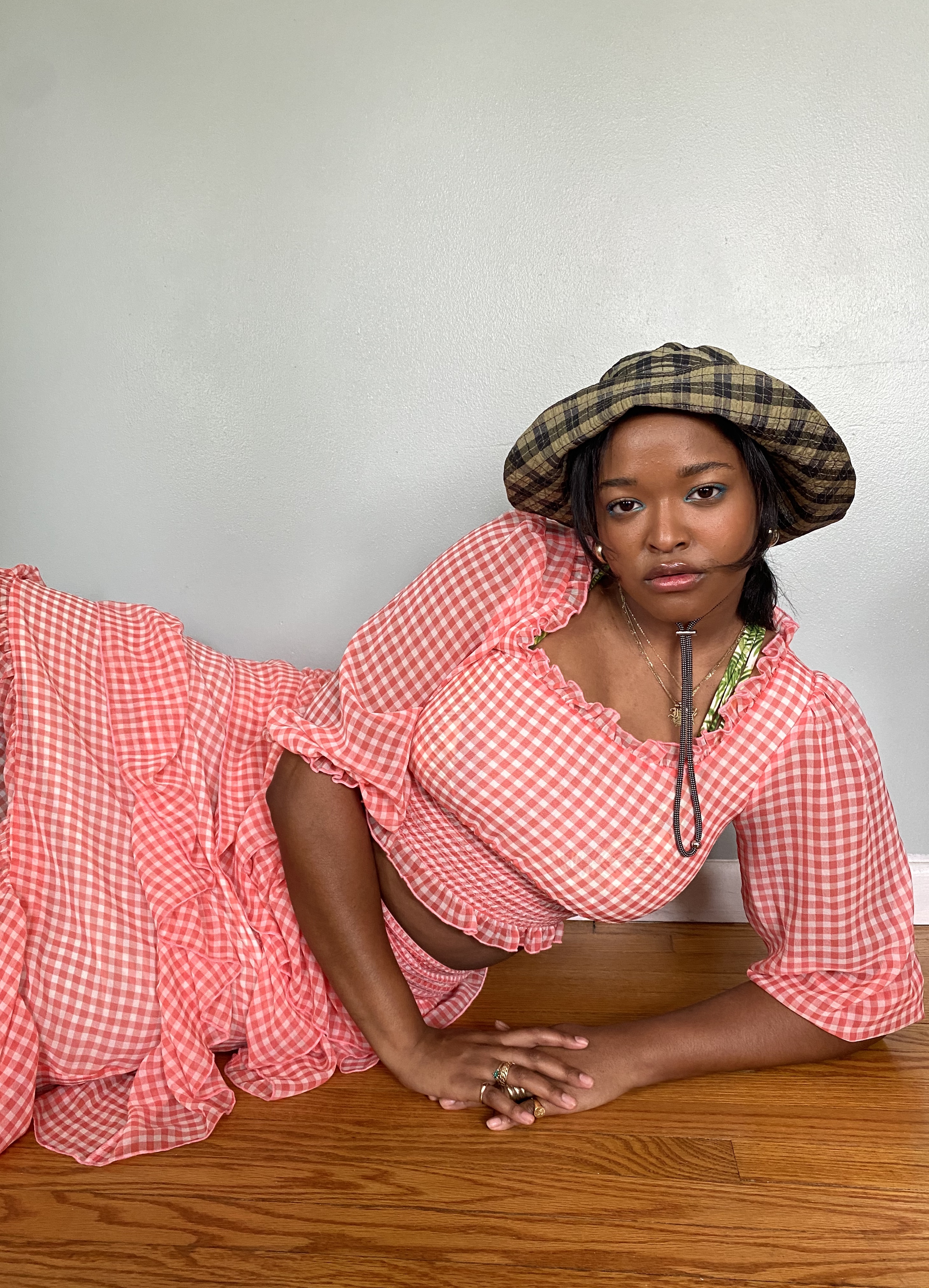 What makes you laugh hardest
Curb Your Enthusiasm and this video
https://
www.instagram.com/p/B_5ynPPB0v8/?igshid=m0t0qvwsb790
Who do you call the most
My mom, like three times a day. It's too much, but I'm her only child so we have a bond like no other.
What do you do to wind down
It doesn't take much; I'm notoriously for being able to fall asleep anywhere. As soon as my head hits the pillow I'm out.
What are you having for dinner
Pad see ew :3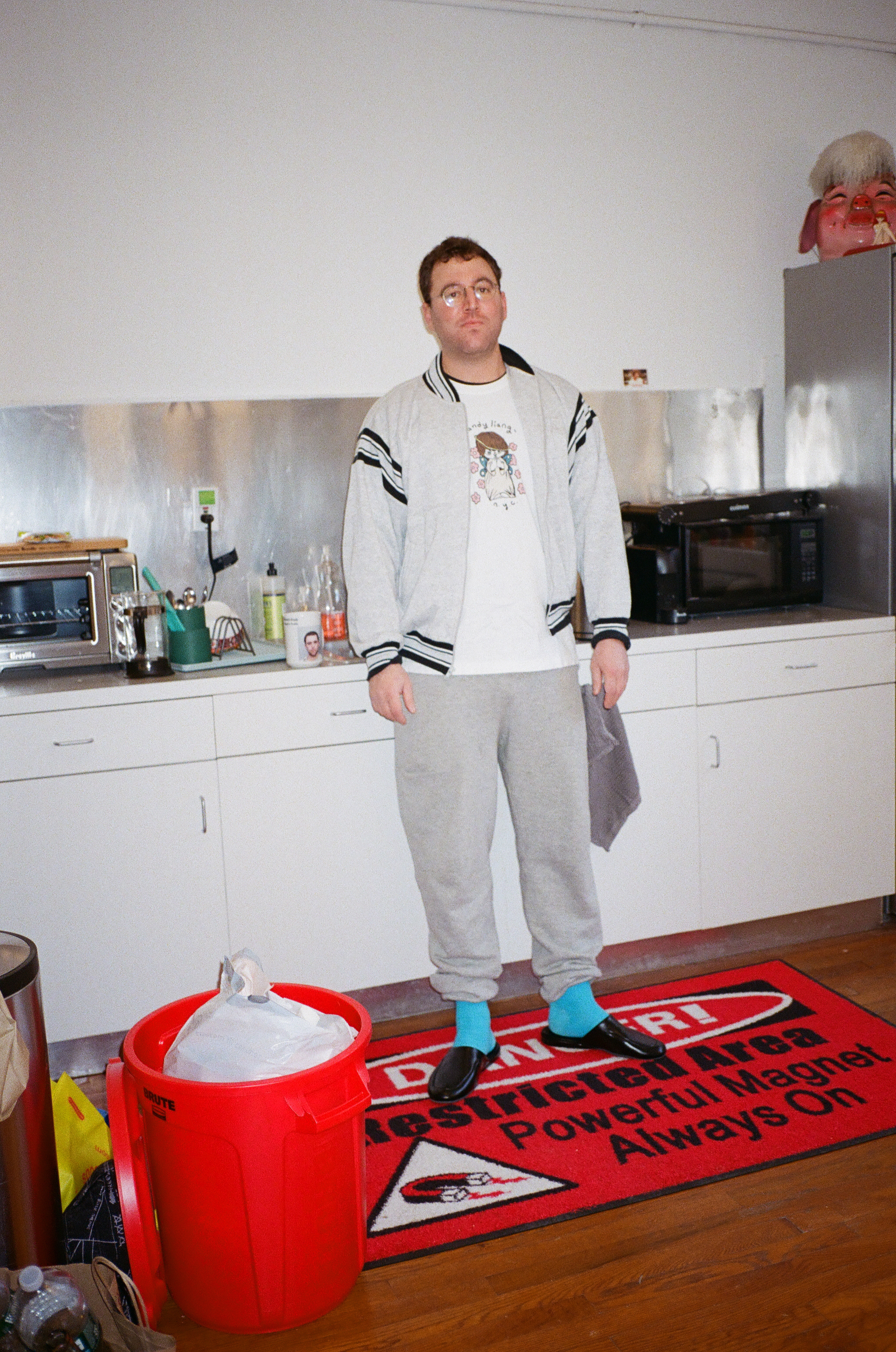 Where are you from
UNDER A BRIDGE
What makes you happiest
SOMETHING NEW - FULL OF WONDER AND MYSTERY - COULD BE A CITY - OR A PERSON - OR A BOOK . SOMETHING I HAVEN'T EXPERIENCED YET
Describe your bedtime routine
I DON'T SLEEP MUCH - MELATONIN AND YOUTUBE
What did you eat for breakfast
CARROT JUICE / JUICE GEN ALMOND BUTTER BLISS BOWL AND LOTS O COFFEE
A few favorite food places
THAI DINER- VILLAGE YOKOCHO - HMART - TESSO LIFE - ORCHARD GROCER - OMEN - BALTHZAR
Skincare routine
AESOP
Where do you go/What do you do when you want to "think" and "be creative"
FOR A WALK. I ❤ NY
What are you working on
NEW PAINTING/ SCULPTURE SHOW CALLED: CLEOPATRA'S CAT
What do you do for ME time
STUDIO TIME OR WALK THE STREETS OR GET MANI PEDI OR MASSAGE OR SHOPPINGWhat does a Sunday look like for Nick Atkins RIGHT NOW ME AND MY STUDIO ANGELS ARE GETTING THE NEW STUDIO READY TO WORK
Your new project
PAINTINGS AND SCULPTURE FOR THE SHOW IN ROME.
What makes you laugh hardest
KIDS FALLING ( THEY ALRIGHT THO)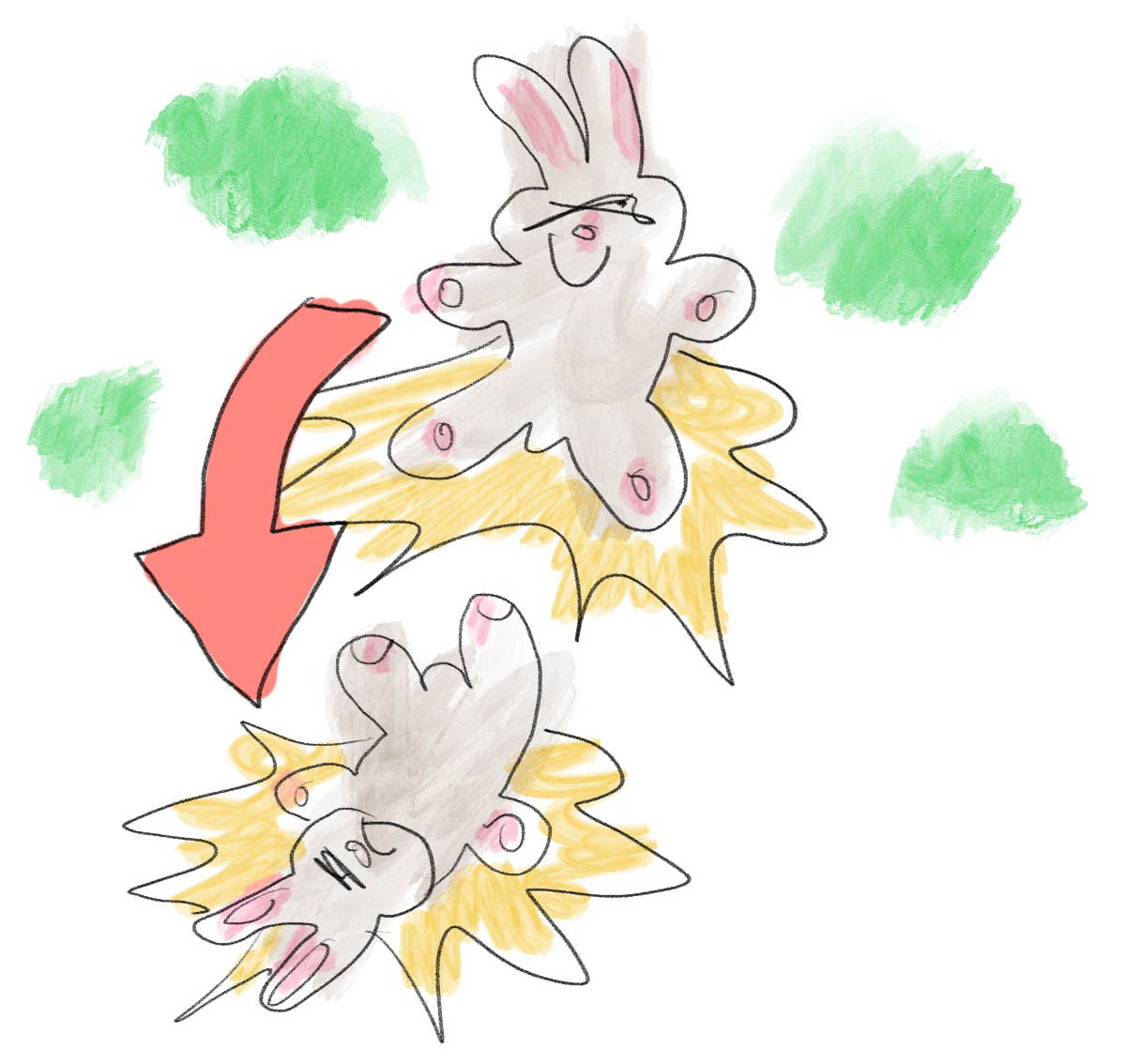 What are you eating for din din
TTEOKBOKKI
What are you into right now
GIANNI ERA VERSACE (R.I.P) - 20471120 - TTEOKBOKKI - CLEOPATRA- THERAPY
What was Nick like in high school?
SENSITIVE (STILL AM )
How do you get your mood right when it is bad
TAKE A WALK. TALK IT OUT. EAT SOMETHING TASTY. FEEL IT. BE GRATEFUL.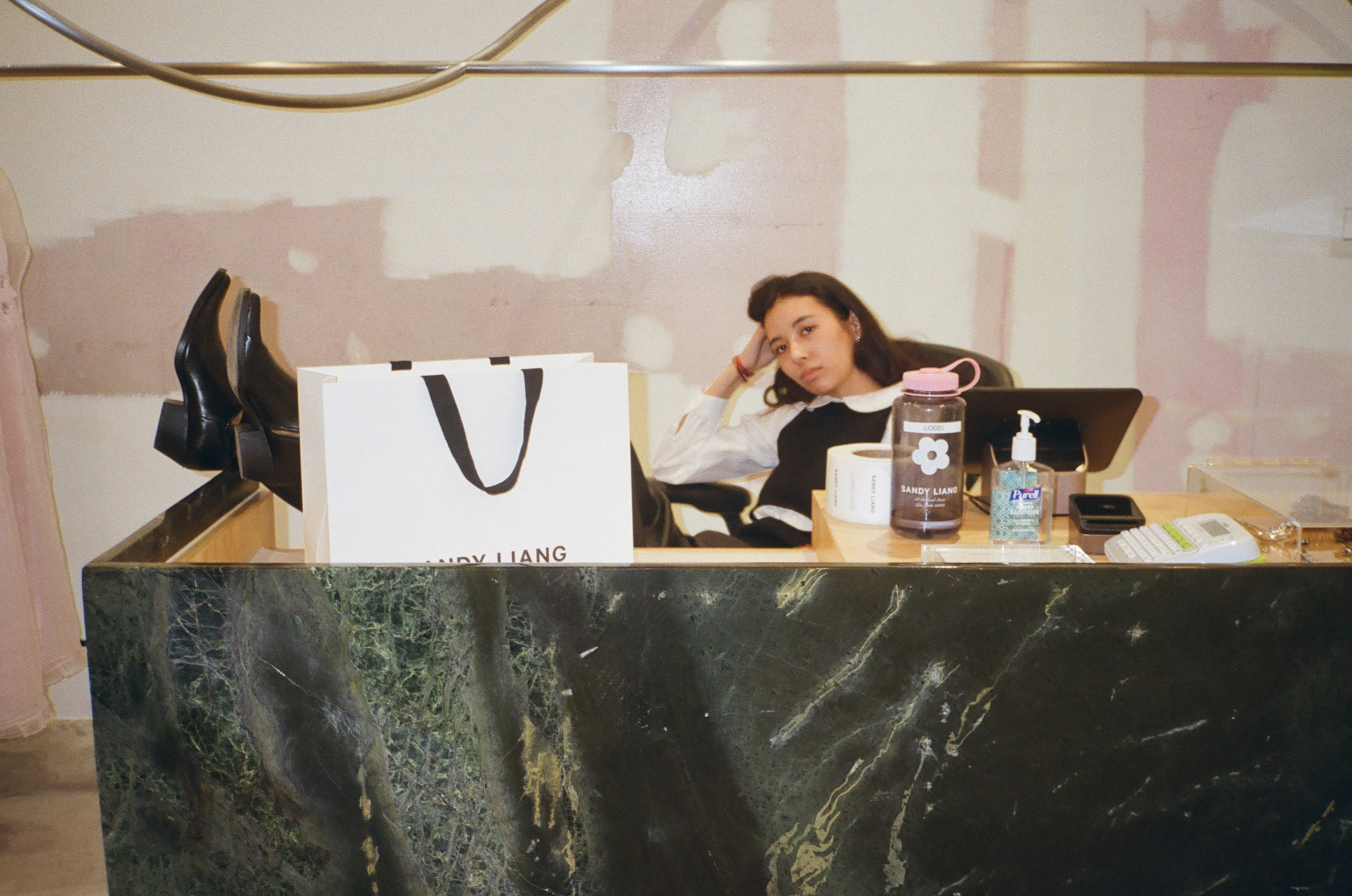 Where do you live
I grew up in New York but I'm living in London at the moment
What did you eat for breakfast
A Spinach pie from Damascus Bakery
How do you take care of your body
Ginger, garlic, and honey. Not at the same time though
How do you take care of your mind
Listen to music on a walk or bike ride
What was it like being a Prod Asst on the set of The Beguiled?
It was my first time working in costumes and my first time working on a set.
I really wasn't sure what to expect before I got there but everyone was so sweet, hardworking, and funny. I assumed every set must be like that but when the film wrapped a lot of the cast and crew commented on how special it had been.
Here is a photo of the Beguiled costumes truck. "I came back and found my bosses balancing berries on Oliver's paws."


Best hand me down
A pair of white boots I borrowed indefinitely from my mom
Describe your morning routine
My body has learned to sleep through multiple rounds of alarms so I would describe my morning routine as rushed
Describe your bedtime routine
A shower
When are you happiest
If I've made someone laugh or if someone has made me laugh
I hate this question when people ask me, but I genuinely want to know - What is your art "inspired" by, I will probably rephrase this question to sound less lame
I'm interested in the relationship between conflict and creativity. A lot of my work has been about documenting artillery and examining the occupation of Tibet (I'm Tibetan) but since the pandemic started my stuff has been less grounded- I'm more interested in color than subject matter at the moment.
What is the best part of going to school in London
I get to wear a sweater All. Year. Long.
What makes you laugh hardest
Oof this has stumped me. I don't know if I have an answer honestly but what made me smile recently was an album called The Headphone Masterpiece by Cody Chesnutt. There was one track that was this love song to a girl and in the middle of it he started singing about microwaves. And the whole album is like that, it's great
Who do you call the most
My mutha
What do you do to wind down
Watch a bit of TV
Favorite job you've ever had
I really enjoyed working in costumes. But I also had a really fun time working at a tech startup accelerator a couple years ago. It was a short job, only about 3 months, but it was such a great group of people and a really playful environment. Here is a photo of the office fridge: